Lyngo theatre egg and spoon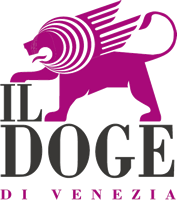 Egg and Spoon
Egg and Spoon
Lyngo Theatre presents
EGG AND SPOON
A show by Marcello Chiarenza
Adapted by Patrick Lynch
Music by Carlo Cialdo Capelli
Design assistant Elena Marini
With thanks to Tim Webb from Oily Cart
Ages 1-5
The very young won't sit still to watch a show and we don't expect them to. Egg and Spoon is an interactive romp through the seasons where you come in and out of our magic circle and get to open all the gifts of nature. Percy and April get you settled on our comfortable cushions and introduce you to Birdy, still hiding in his glowing egg. We have to wait till Spring if we want to see him so it's time to begin our hands-on journey through the year. We'll run through the rain and the falling leaves and sleep under the snow till the sun wakes us up for the butterfly party. Egg and Spoon is a perfect gentle introduction to the magic of theatre.
Last news
Snow Play reviews
Read all the brilliant reviews here: read review here ...
Pinocchio
'The Curious Adventures of Pinocchio' The show has had a...
There and back ag...
'There and back again - an Odyssey' is our new production for 2017...
(The return of) T...
To mark 15 years of activity Lyngo are bringing back their very...
Heart of Winter
Heart of Winter (ages 3+) is our new Christmas show. We will have...
Autumn 2019 and S...
We are going to relaunch two of our classic shows: WHAT A...
Tom Thumb's review
"Hands dows the best piece of children theatre I have seen to...